MINI BODY SHELLS
Mini bodyshells are manufactured by using original factory press tooling and assembly jigs. They represent the most economical and accurate method of restoring a car. All bodyshells are spray primed.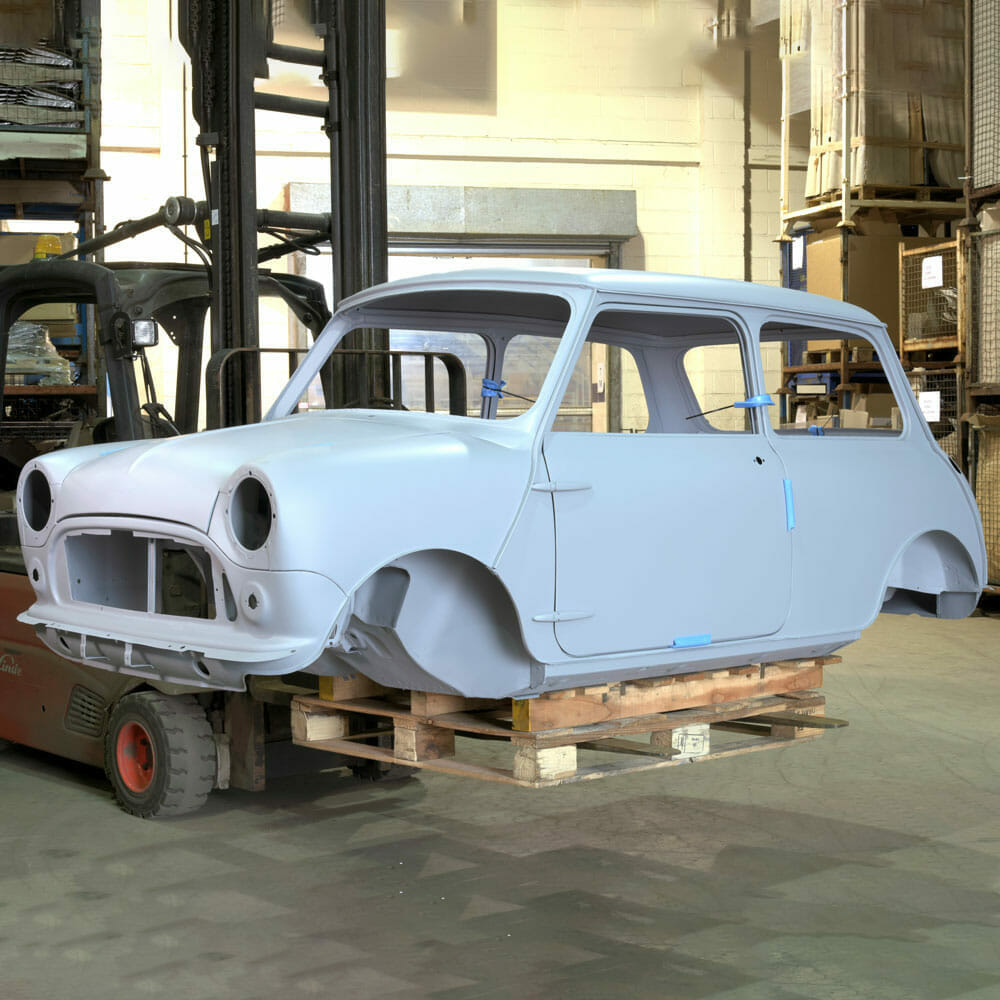 ---
Bodyshell Fitting Notes
To help with preparing your Mini bodyshell for build, download our Bodyshell Fitting Notes brochure which provides you with information on preparing and finishing your bodyshell.
---
HERITAGE SPECIALISTS
All parts listed may be ordered from your Heritage Approved Specialist. For those parts not listed, Heritage Specialists are able to place a special order directly on the British Motor Heritage factory.
Select a specialist from the list below to find out more details
Item Code
SRP
(Inc. VAT)
Description
Application
HMP441050
14640
Bodyshell, Body Complete Assembly
Mini MkI Saloon, 1960-67
BMP0343
11040
Bodyshell, Body Complete Assembly
Mini MkIV Saloon, 1976-91 (carb, rubber subframe)
AAA36002
11100
Bodyshell, Body Complete Assembly
Mini MkIV Saloon, 1991-96 (TBi/SPi)
AAA360200
11100
Bodyshell, Body Complete Assembly
Mini MkV Saloon, 1997 on (MPi, not Sportpack or Japan SPi)
AAA360210
11100
Bodyshell, Body Complete Assembly
Mini MkV Saloon, 1997 on (MPi, Sportpack, not Japan SPi)
CZH594
11400
Bodyshell, Body Complete Assembly
Mini Clubman/1275GT Saloon, 1976-80 (rubber subframe)
Sign Up for Email Updates