A Unique Business
British Motor Heritage Limited was established in 1975 to support owners and the marketplace by putting genuine components for classic British cars back into manufacture, using original tools wherever possible. Since 2001, when the company was acquired from BMW, it has been successfully run as an independently owned company.
British Motor Heritage is the largest organisation of its type in the world. With access to unparalleled knowledge, authentic production information and original drawings and patterns, the company manufactures previously unobtainable body parts for British classic cars. It occupies a unique position since it assembles 32 derivatives of body shells and has built total production volume of over 7,000 for the MGB, MGR V8, MG Midget, Austin-Healey Sprite, Triumph TR6, Original Mini and Mini Clubman using original press tools and assembly jigs.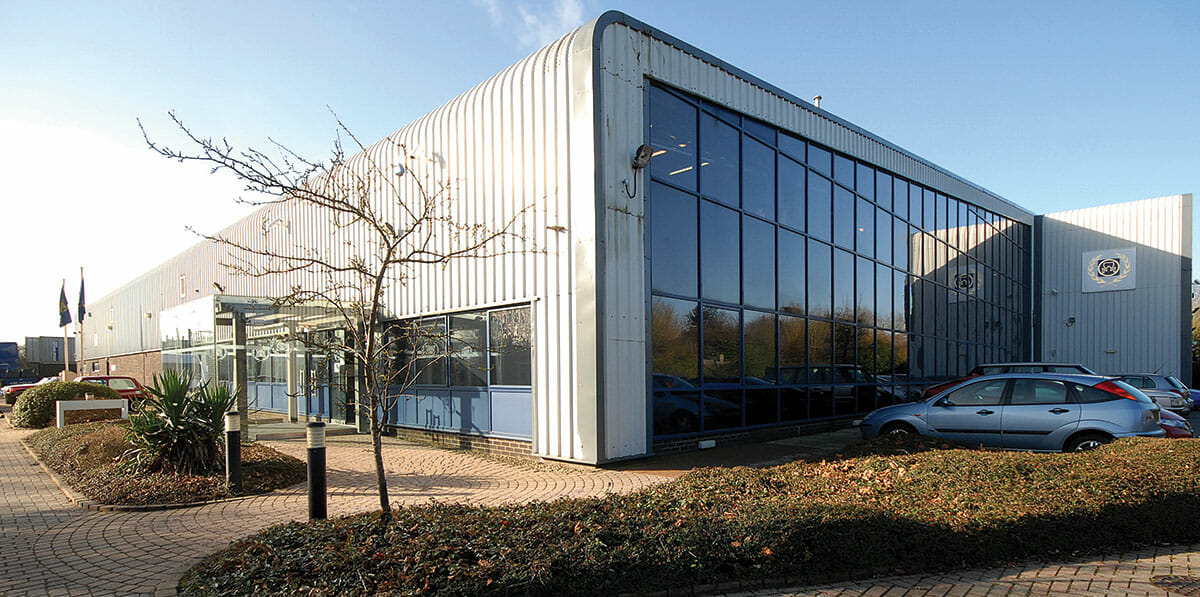 British Motor Heritage body shells and panels are produced utilising traditional skills matched by the extensive use of modern materials, equipment and processes. An experienced team of nearly 40 staff, led by expert management, is enhanced by recruits with relevant talents and in-house training.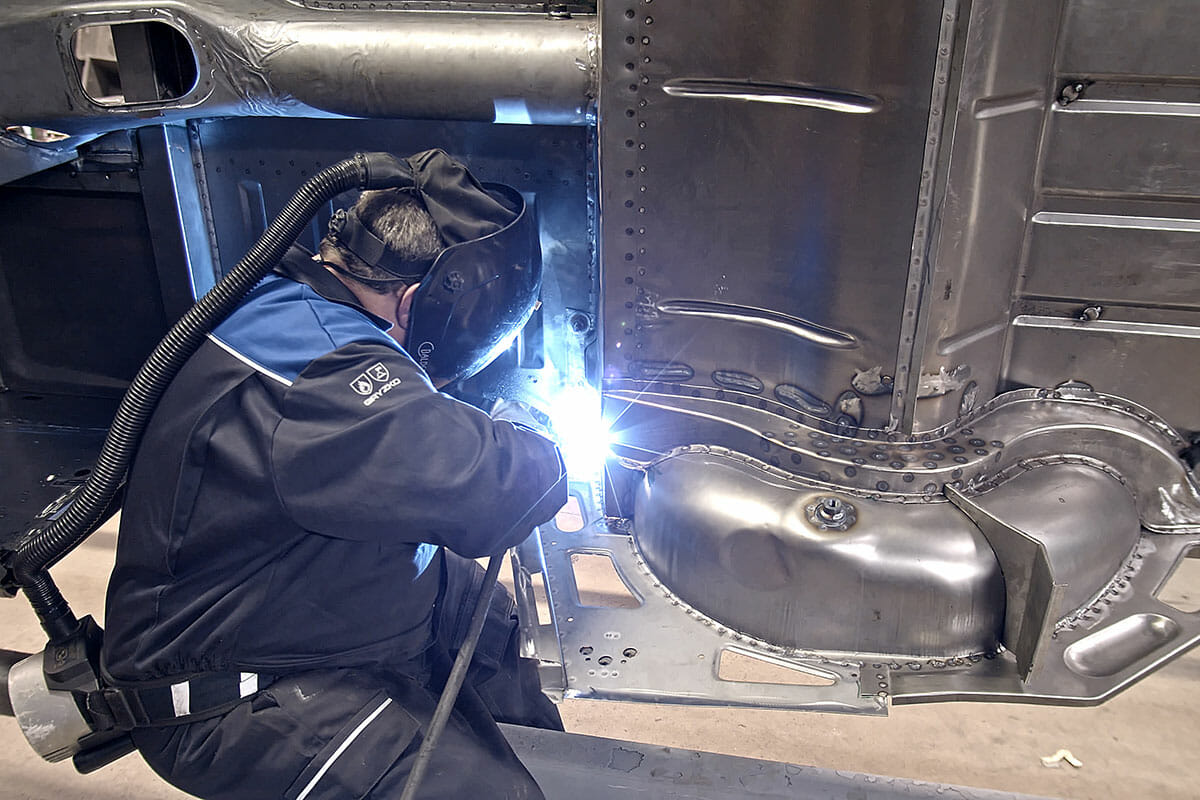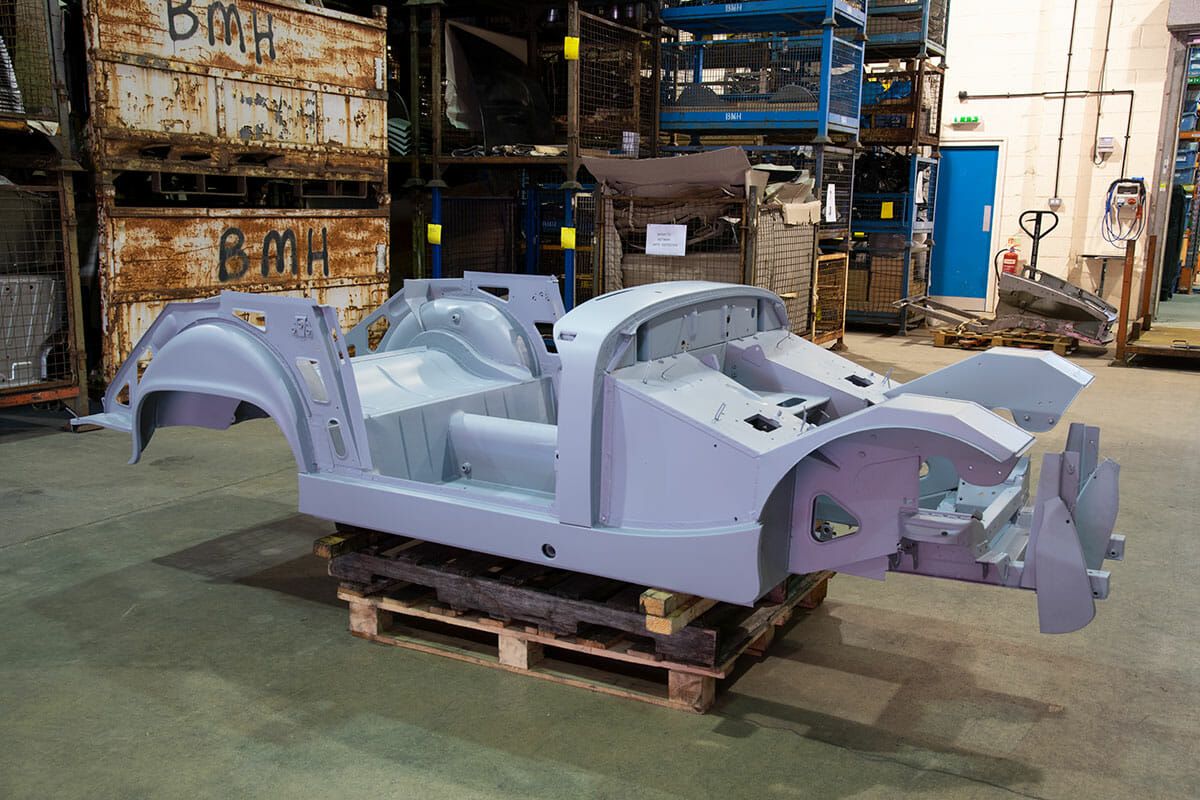 British Motor Heritage is based in Oxfordshire, a world centre for motor sport production with access to M4, M40 and M5. It occupies a modern building with 51,500 sq ft working area and significant room for expansion on a 3.6 acre landscaped site. Its office, manufacturing and parts complex houses all of the essential elements of the company, from engineering, manufacturing, storage and distribution facilities to purchasing, sales and marketing, licensing approvals and administrative support.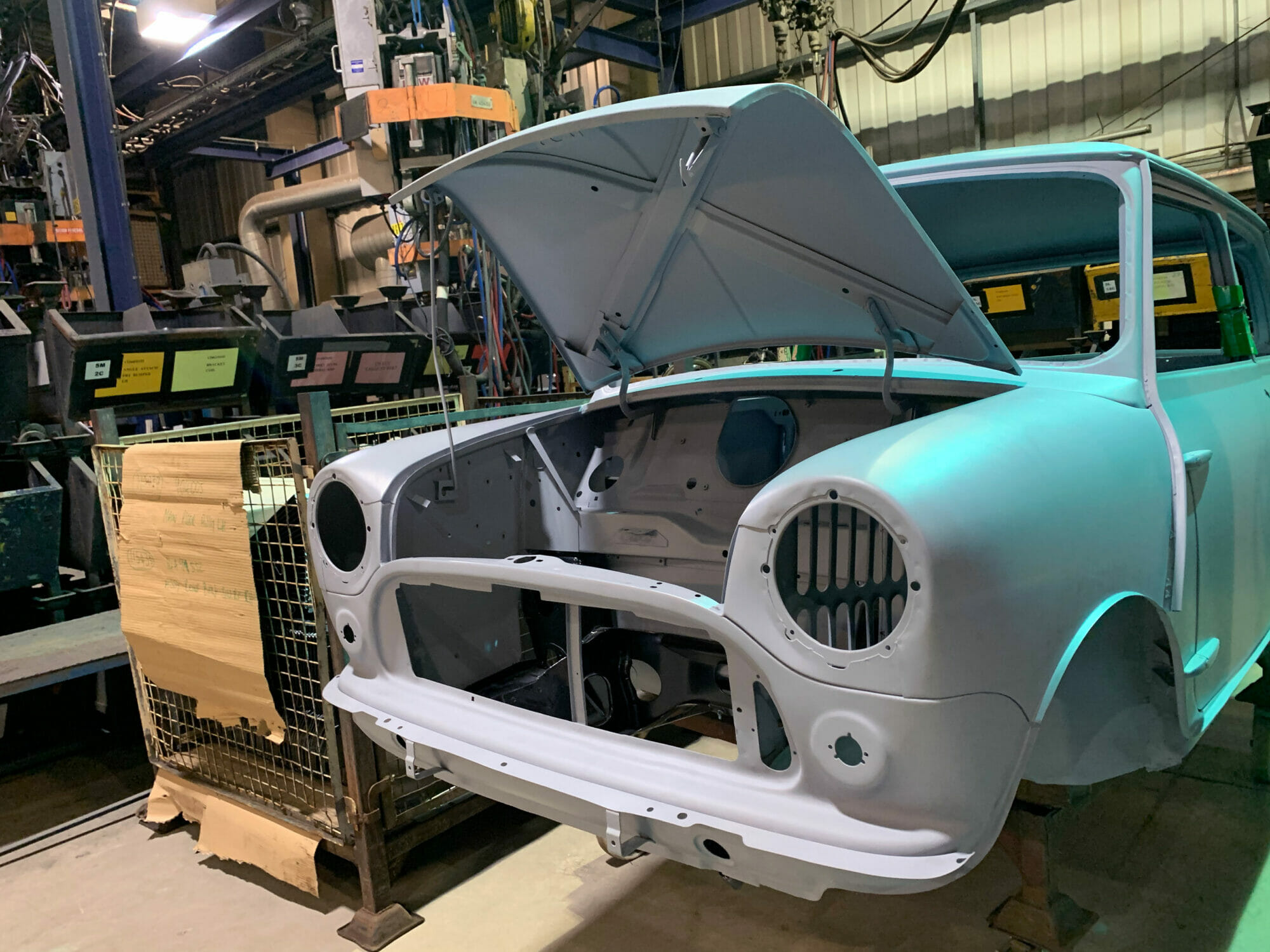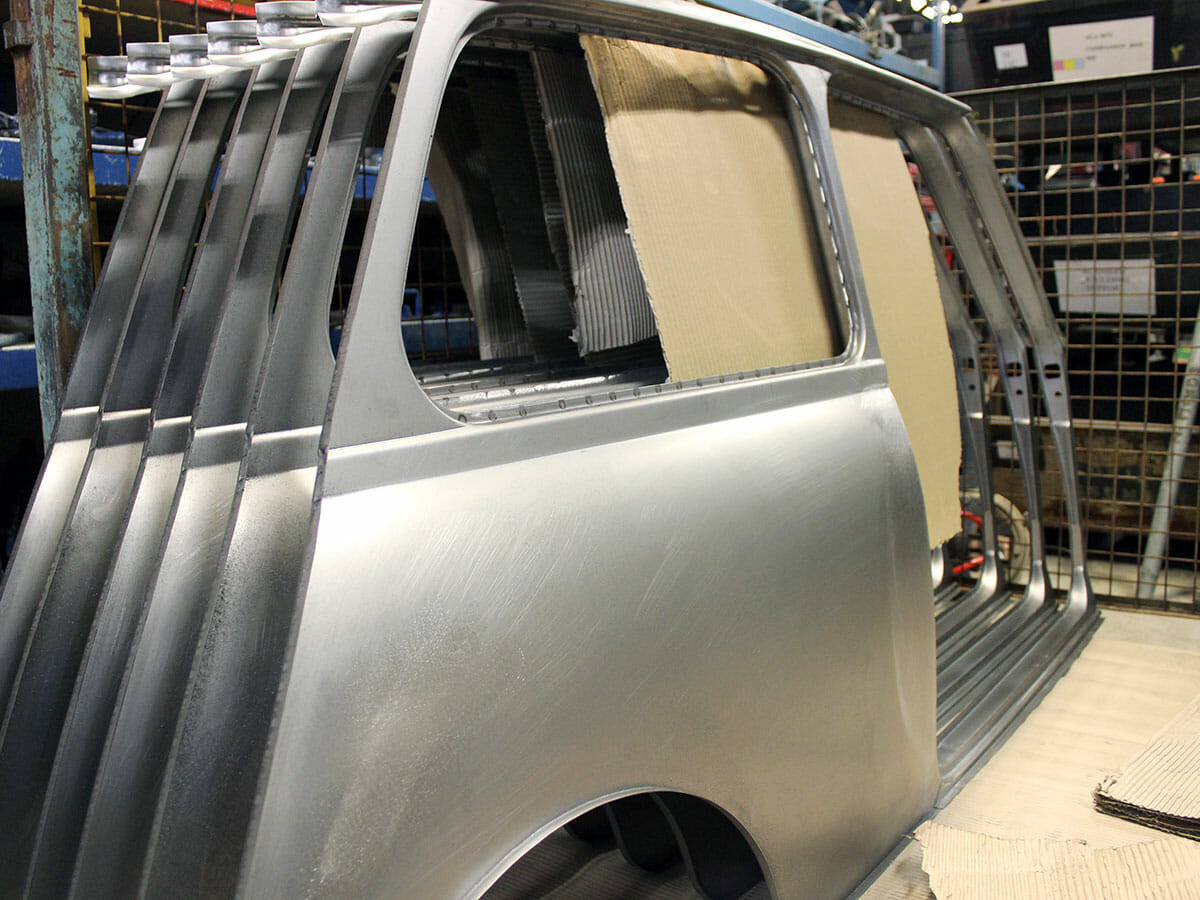 British Motor Heritage has unmatched control of original tooling and is complemented by a state of the art SAP system delivering information technology needs, together with a commercial fleet providing all UK based transport requirements. Via a 60 strong international network of Approved Specialists.
British Motor Heritage is a supplier to Jaguar, Land-Rover and XPart for original equipment aftermarket components, BMH is also proud to be the sole distributor of Steelcraft aftermarket panels for MG and Triumph models.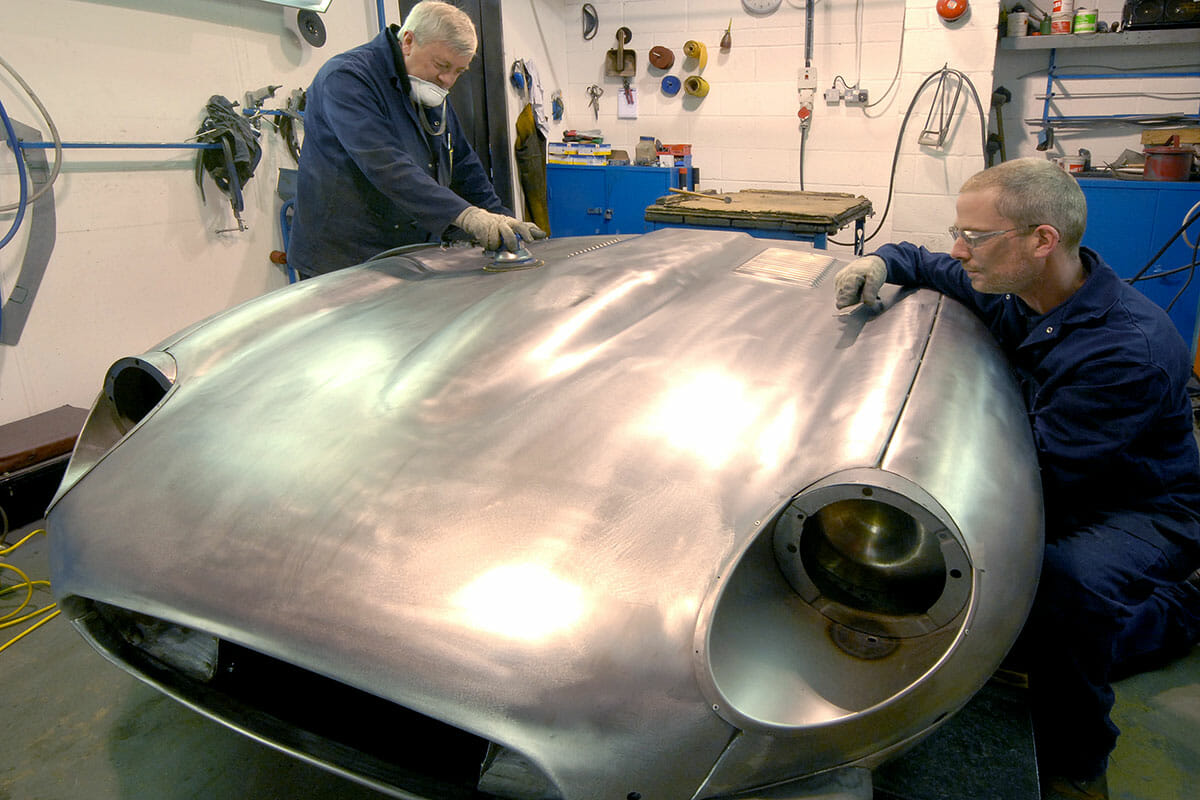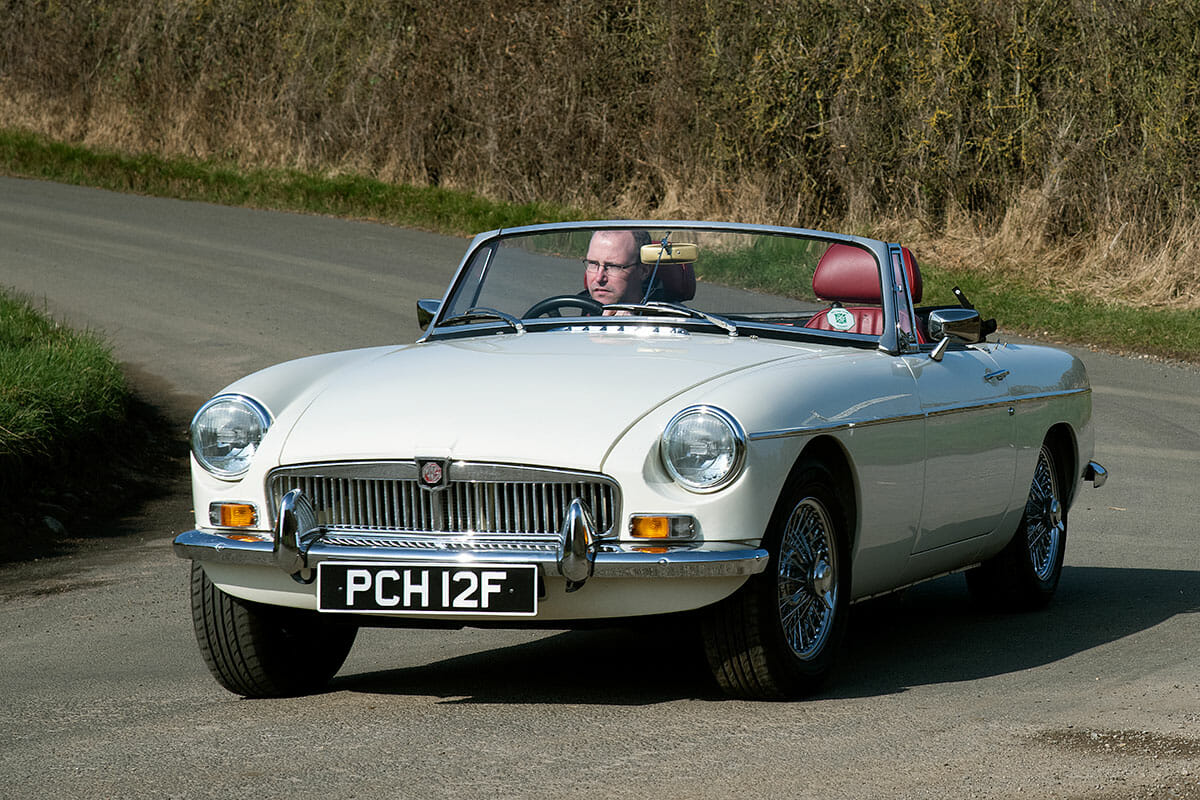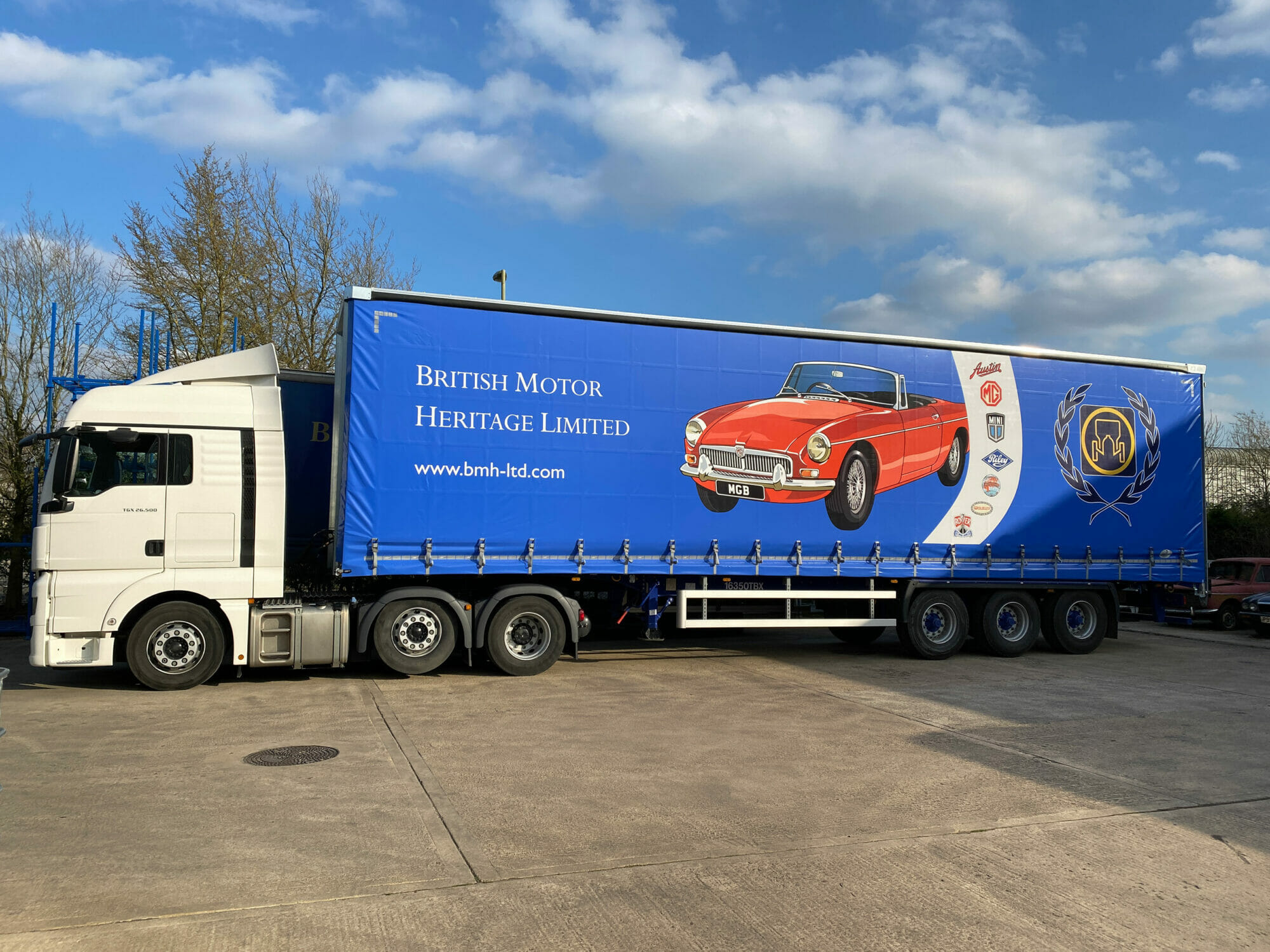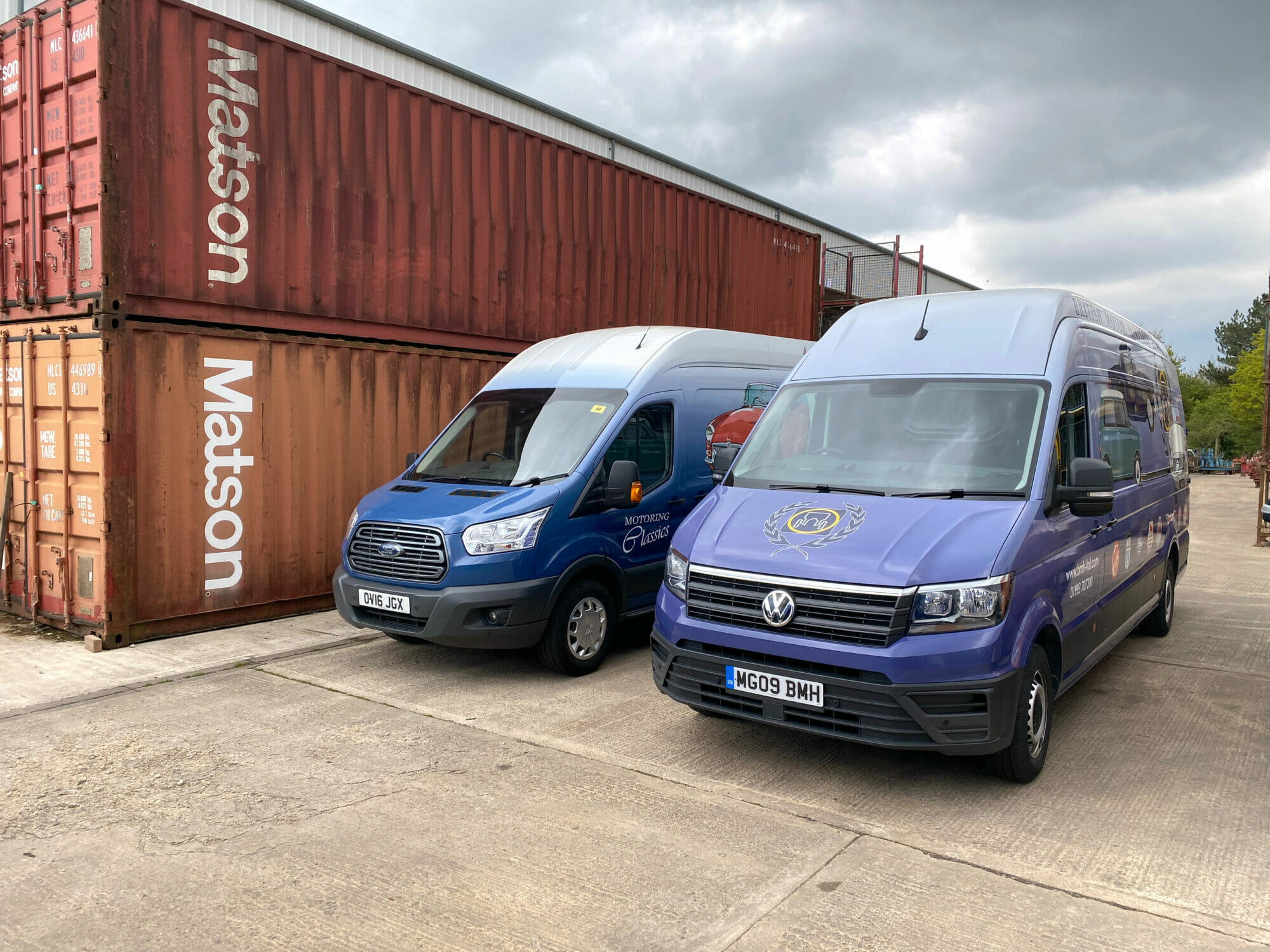 To further strengthen the Heritage business, two company acquisitions were made: in 2007 Powerstop Brakes Ltd became part of the Heritage group. This business specialises in providing braking systems for classic vehicles, and includes the exclusive distributorship of EBC pads, discs, drums and linings in the classic sector. British-made EBC braking materials include the famous 'Greenstuff' aramid-fibre pads that out-perform conventional friction materials in every respect – braking power, fade resistance, reduced pad and disc wear and cleaner operation. Powerstop covers virtually all makes and models, and is able to commission 'specials' for really rare cars.

A year later in 2008, the famous British brand Tex Automotive Ltd also joined the Heritage group. The Tex factory was only minutes away from the Heritage HQ, so the transfer of manufacturing plant and staff was straightforward. This has added a huge range of mirrors, wiper blades and many other accessories to the Heritage repertoire, much of it made to OE standards on original tooling, some of it dating back over 60 years. The Tex product range covers many different marques in addition to the familiar British car ranges associated with Heritage. In combination, these two new subsidiaries of Heritage greatly expand its market coverage, and help to ensure that vital parts will continue to be available for classic vehicles well into the future.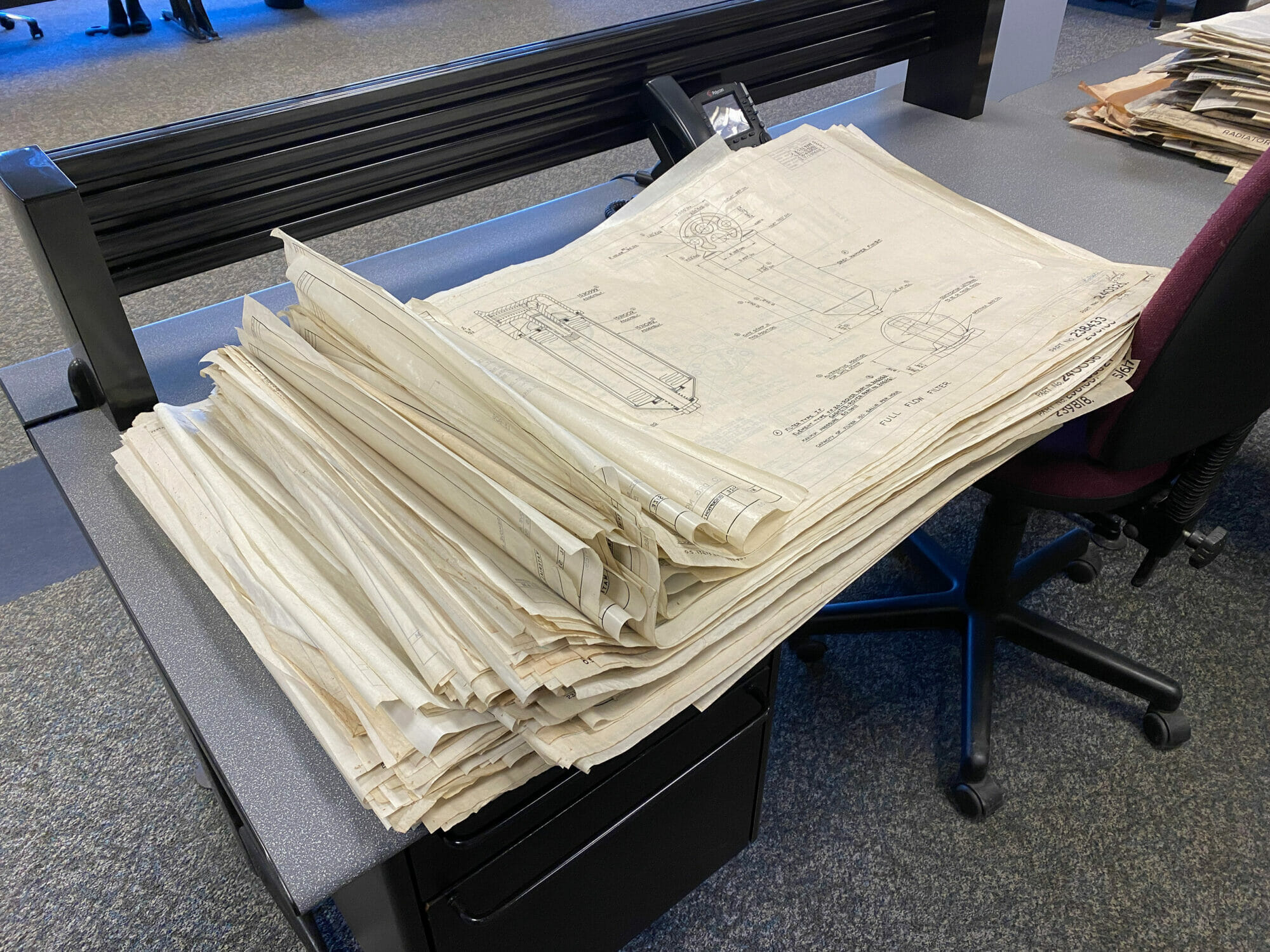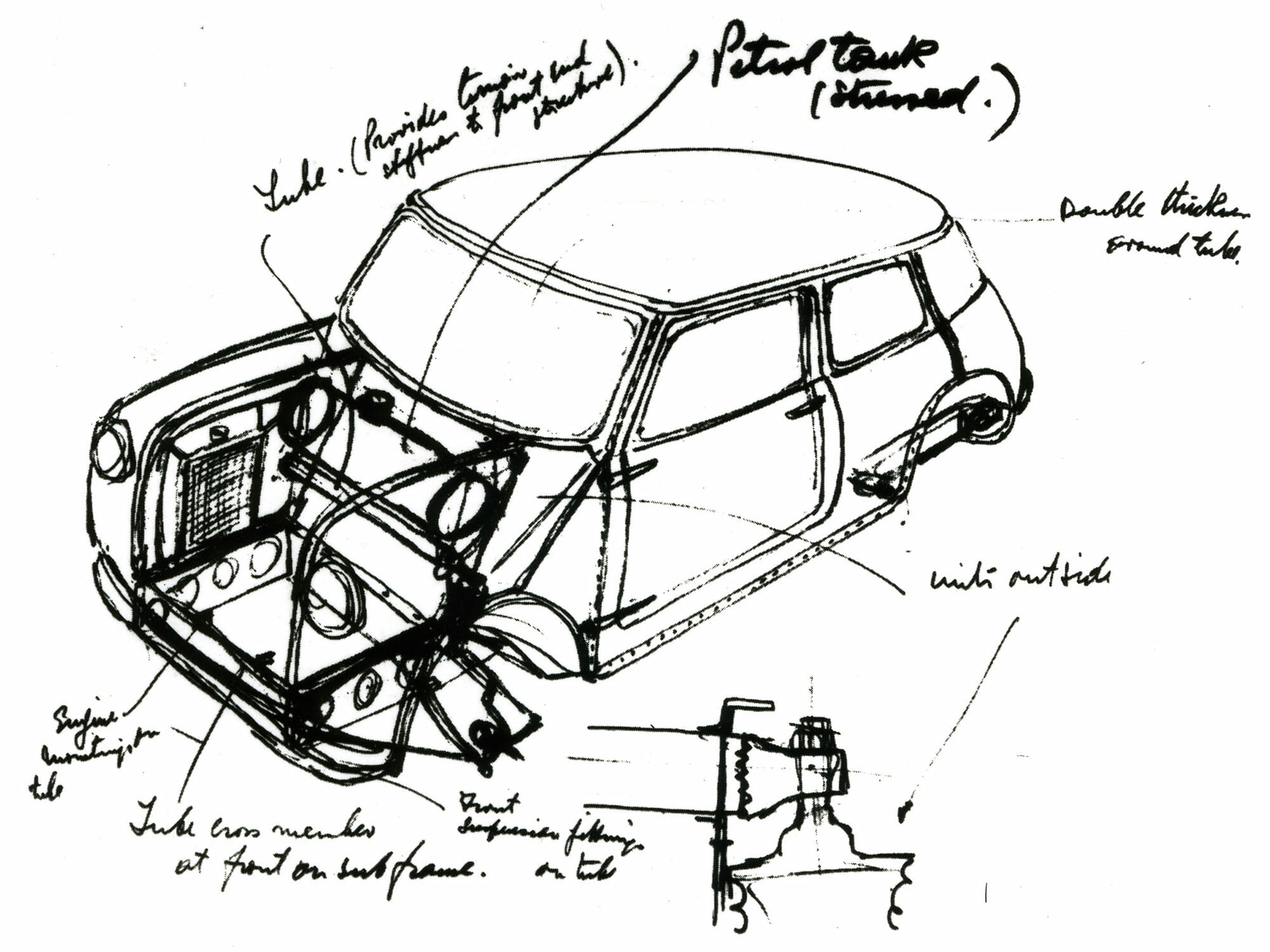 British Motor Heritage owns the Heritage trademark together with MOWOG, Nuffield, Standard, Stanpart and Steelcraft marks and the Heritage Motor Parts brand, and is licensed by the trademark owners to use MG, Mini, Austin-Healey, Triumph, Rover, Austin, Morris, Riley, Vanden Plas, Wolseley, Special Tuning and BMC trademarks and logos. Through its approval process, it is responsible for the licensing of vehicle, merchandise and publishing products and outlets using the non-current trademarks and logos originally owned by vehicle manufacturers. It is a Member of the Institute of Vehicle Engineers – SAE UK and Federation of British Historic Vehicle Clubs.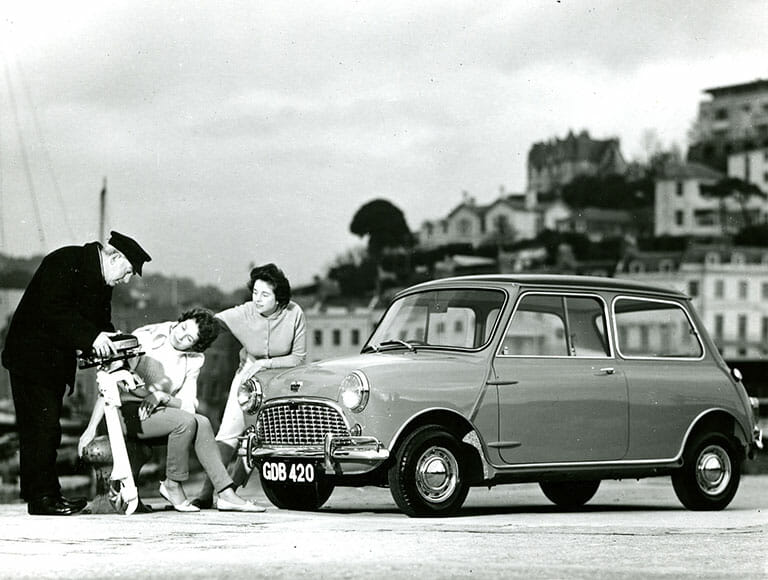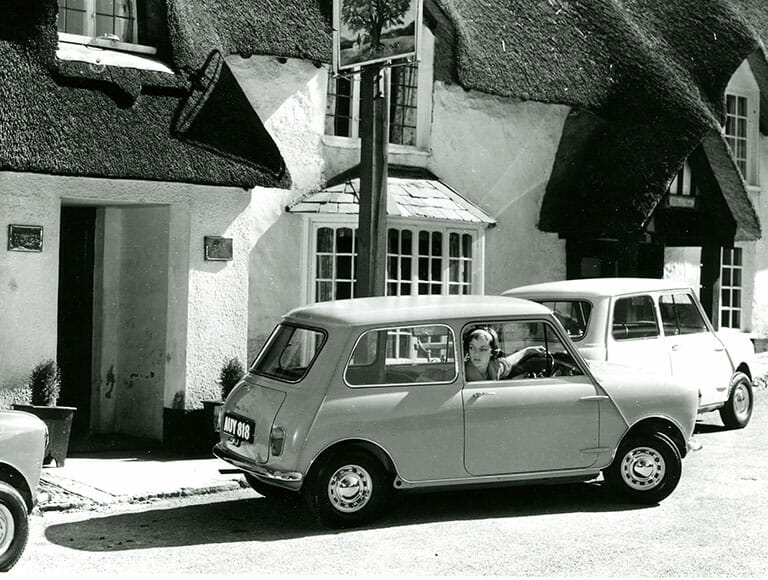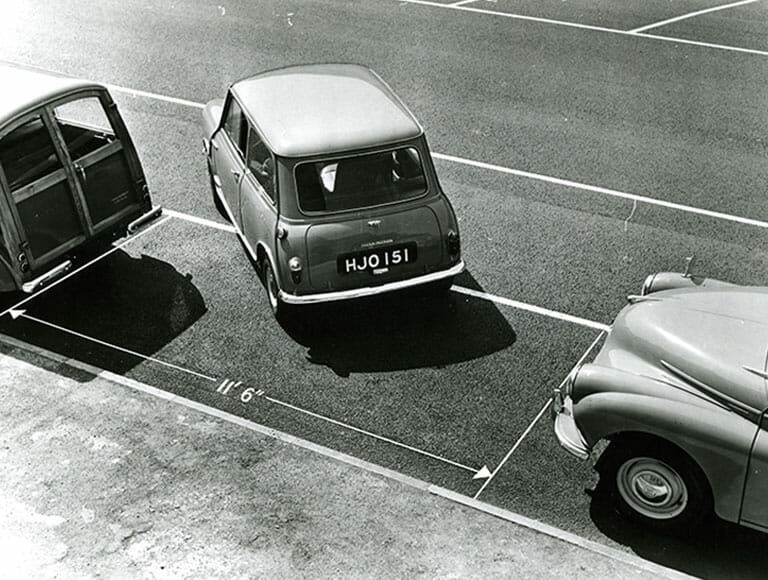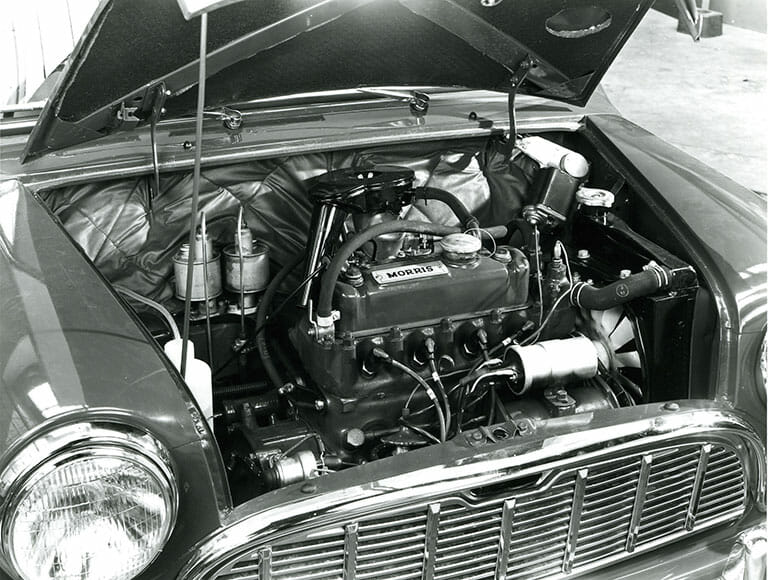 Sign Up for Email Updates