Music mogul Simon Cowell has become the first owner of a Mini eMastered – the new all-electric version of the re-envisioned classic Mini produced by David Brown Automotive.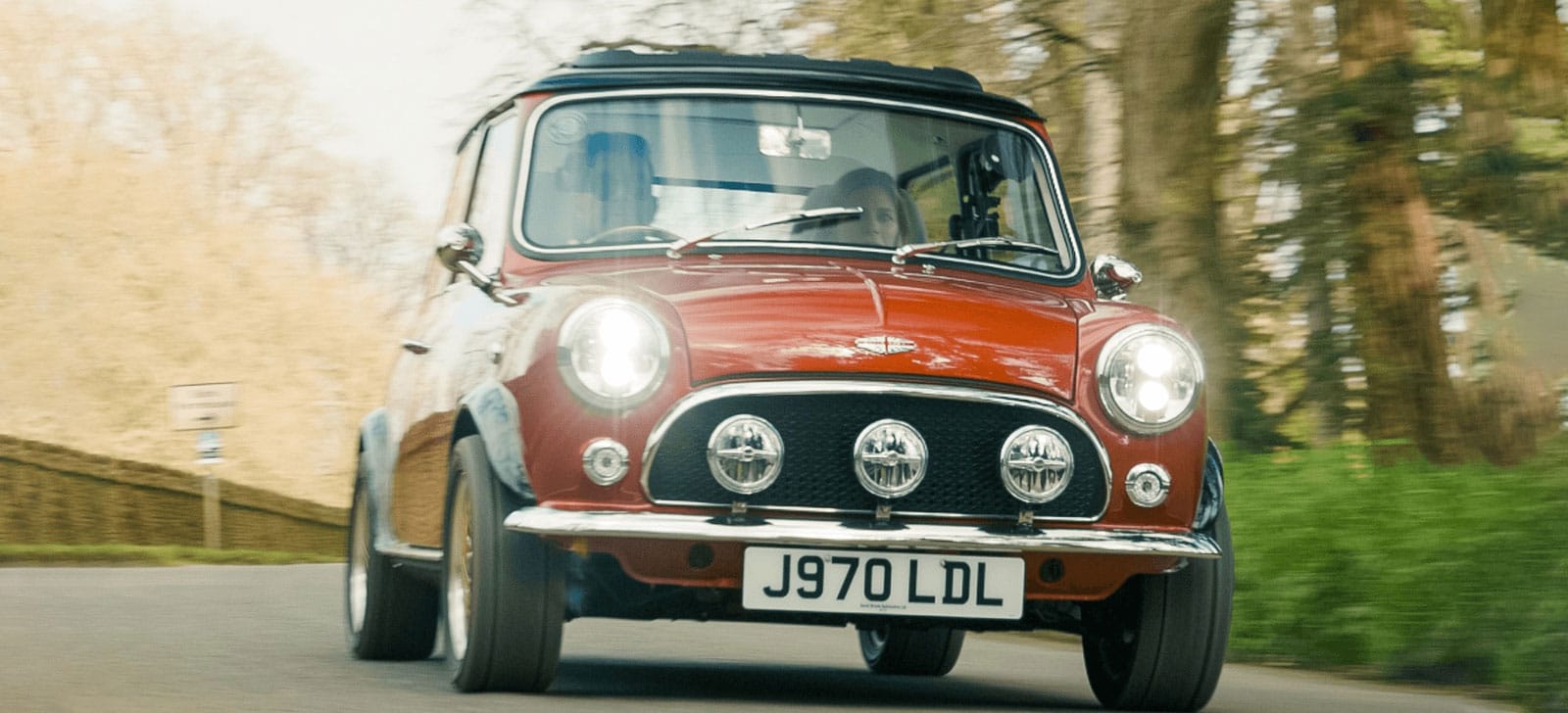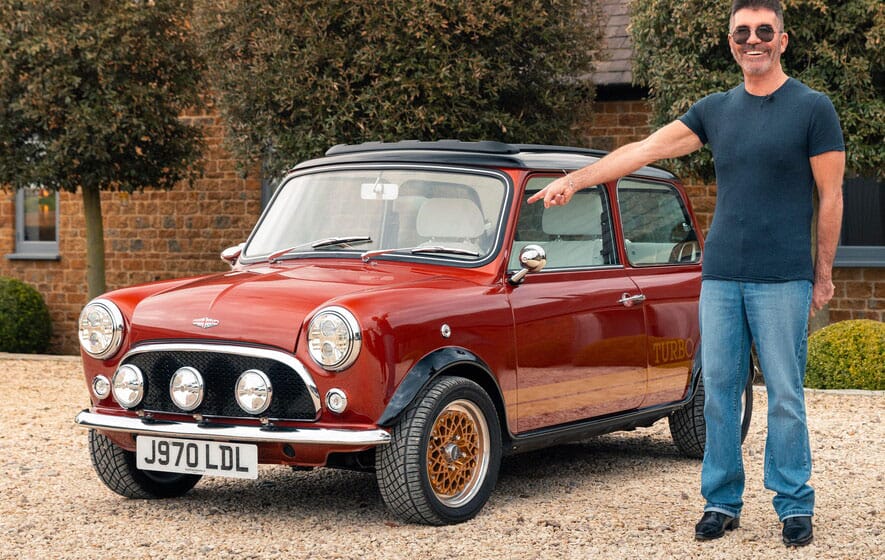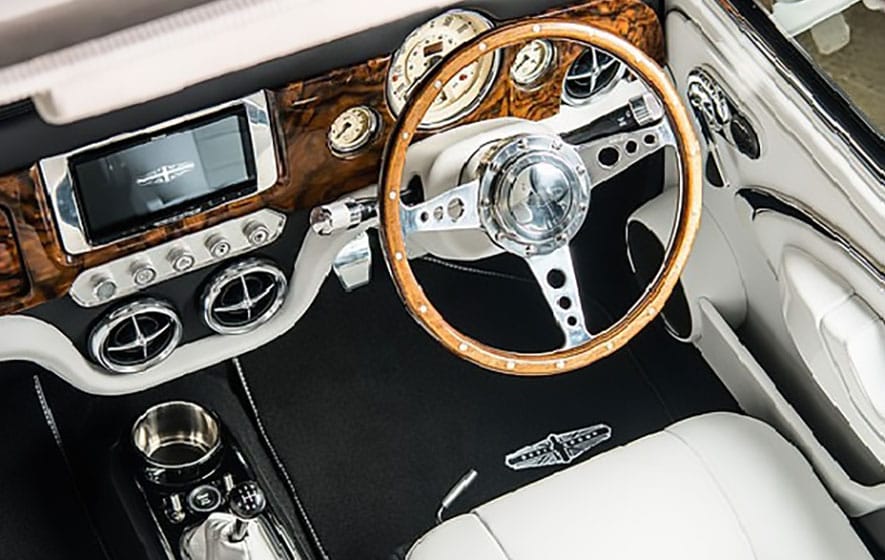 The pop guru, known for his love of Rolls-Royces, says the Mini is his favourite from all the cars he's owned, and the only one he'll keep indefinitely. Its unique livery was inspired by a number of his passions – eg the paintwork echoes that of the Esprit Turbo that starred in 'For Your Eyes Only', one of Cowell's favourite films, while the cream leather and wood interior trim reflect that of his current Rolls-Royce.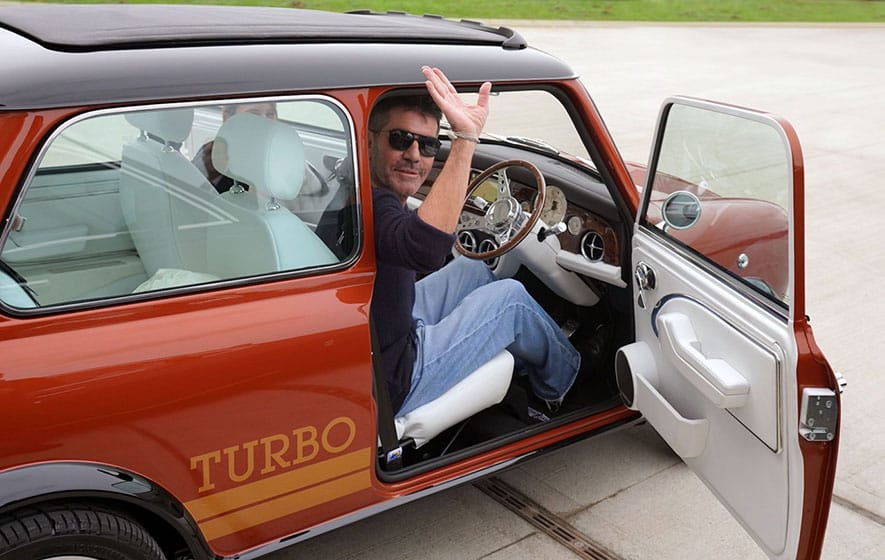 The Mini was originally petrol-powered, but lacked the 'go-kart feel' Simon had hoped for, so he returned it to the factory for an electric makeover. He is so taken with the result that he's contemplating buying a second one specifically for use around London!
The original-specification bodyshells for all Mini Remastered models are supplied by us here at BMH – as are those for the RBW electric MGB and Frontline's ICE and electric MGBs.
---
Back To News