On Thursday 3rd August we were delighted to attend the official opening of the new RBW EV showroom in St John's Wood, London.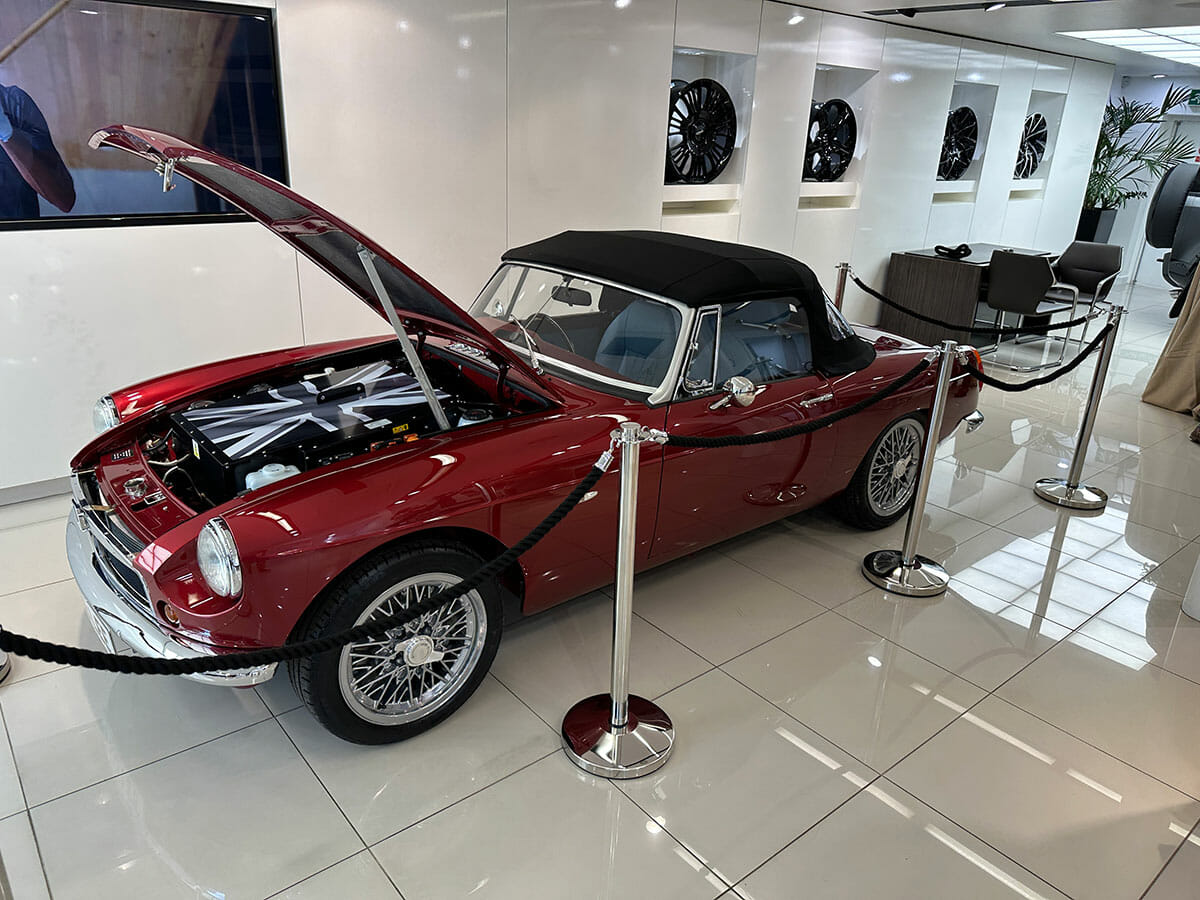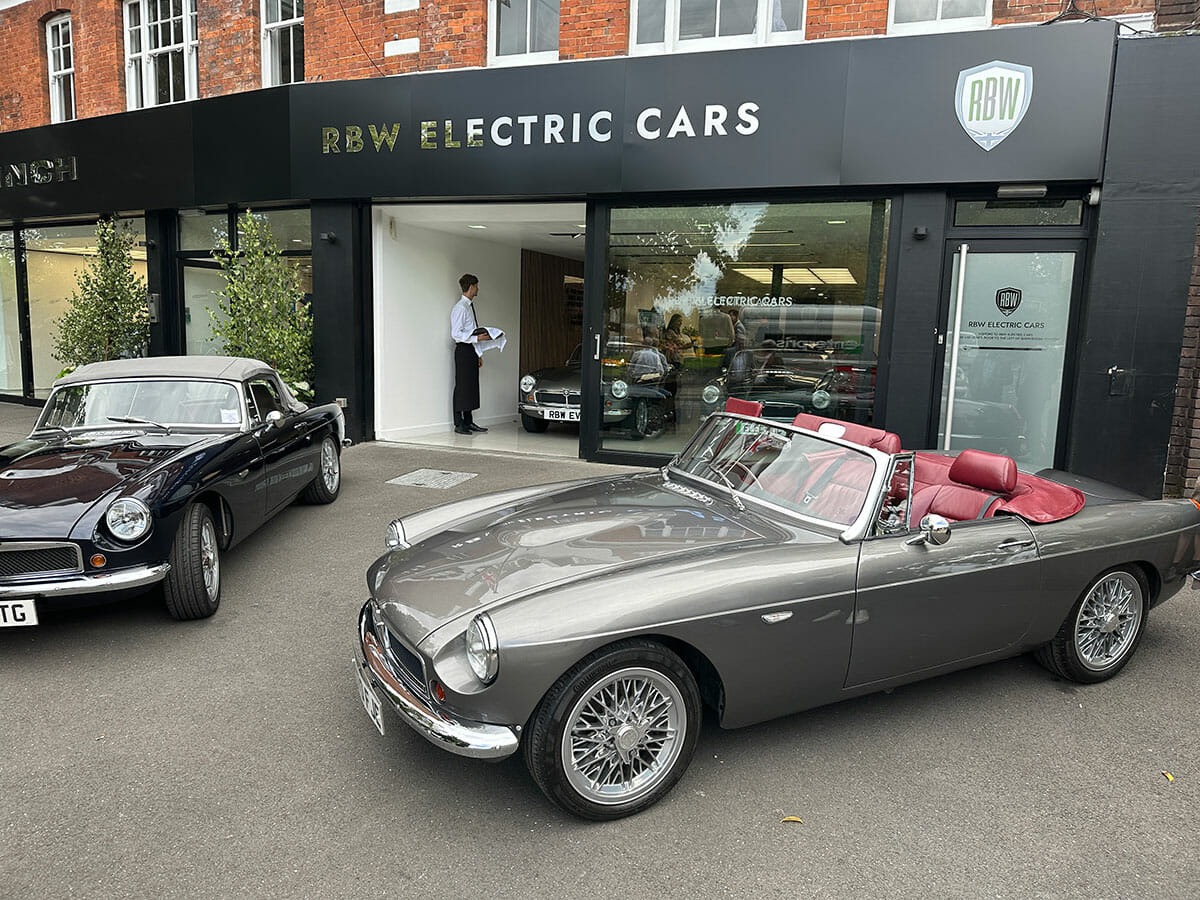 A prime location that was creating lots of interest from both passers-by and invited guests – indeed one lucky guest was taking delivery on Friday – the deep red Roadster with pale blue interior.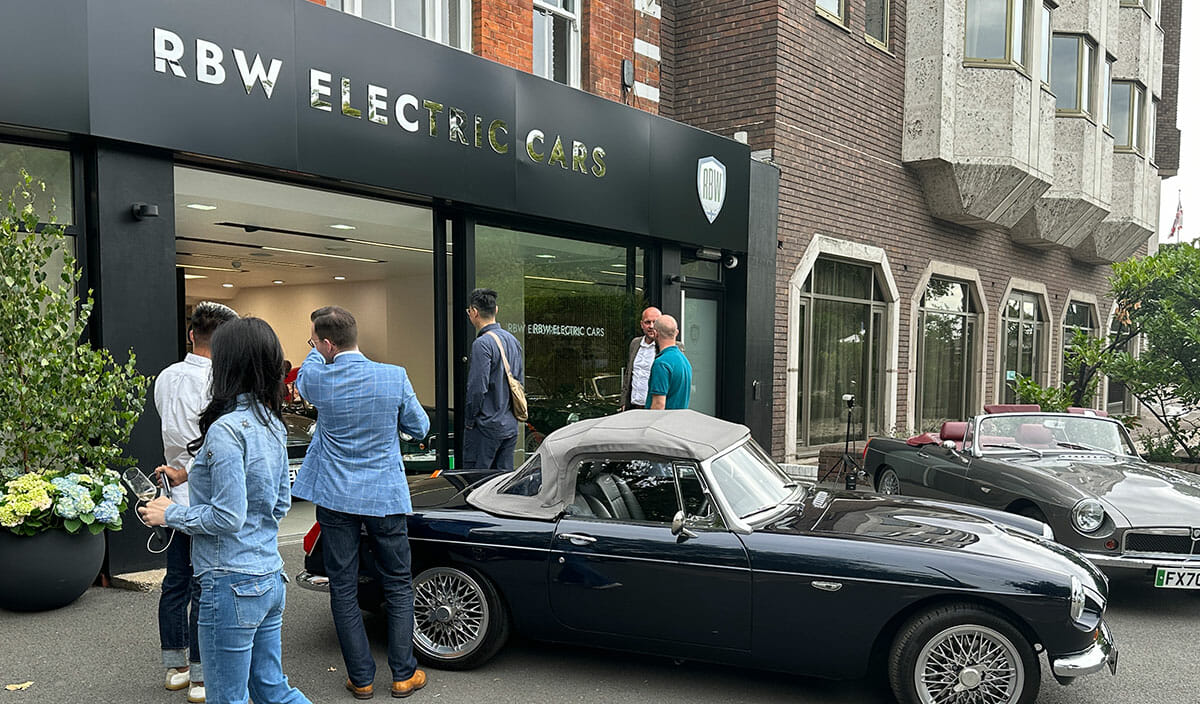 RBW are sharing the location with Overfinch, the renowned Land Rover & Range Rover customising specialists.
BMH are proud to support the RBW electric vehicle and we look forward to a long and prosperous future with them.
For more details and to arrange a test drive, or better still order a car visit the official website
Check out the showroom for yourself the address is:
151 – 153 Park Road
St Johns Wood
London
NW8 7HT
---
Back To News