No Really! You CANNOT get the Staff.

The order book is full. Really full. Our (fantastically patient) customers are waiting over 18 months before we can start restorations of their beloved Classic Minis.
We are routinely turning away minor jobs, servicing, and MOTs from faithful customers – which really hurts not just financially, but crucially it also damages the loyalty bond of the owners who have been coming to us for years.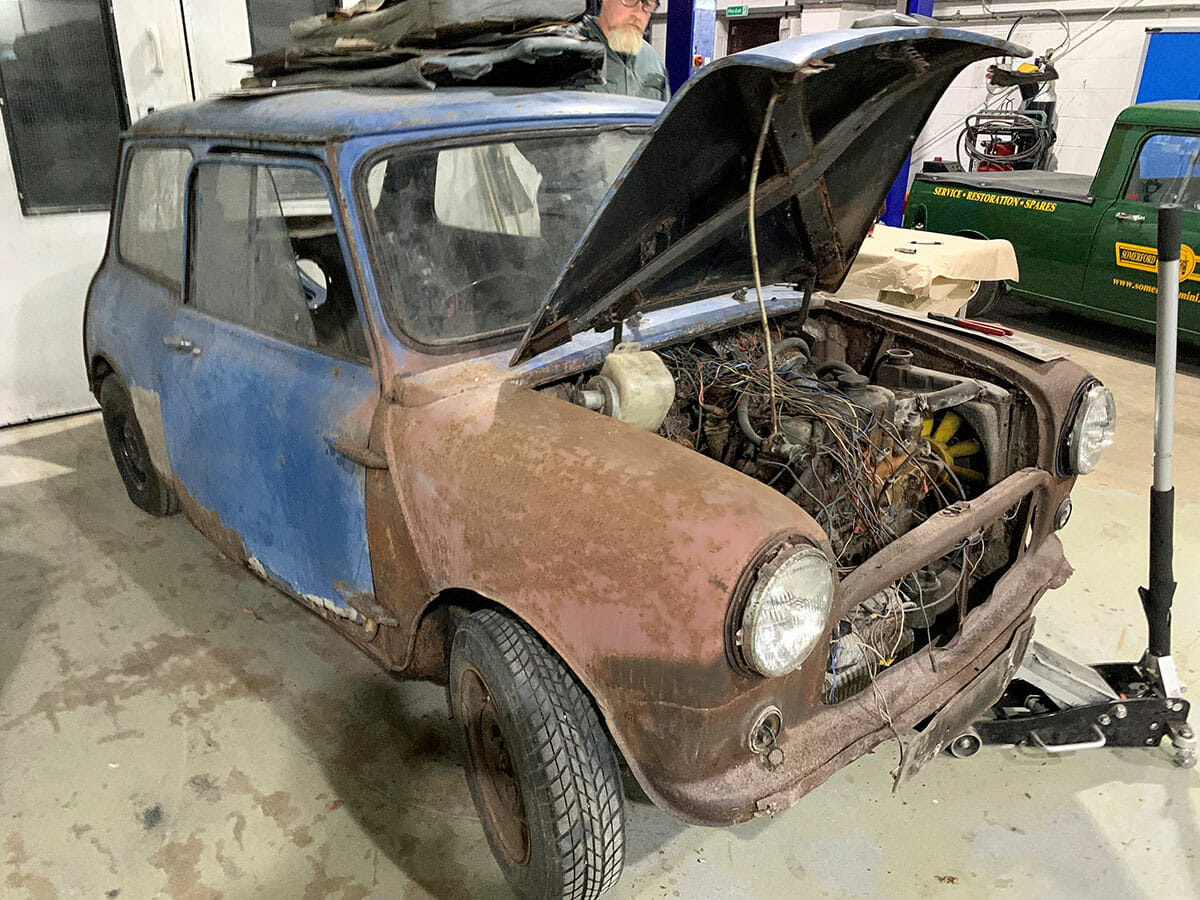 There seems to be a shortage of manpower in just about every profession, whether skilled or unskilled.
Like many other engineering-based companies we are finding it just about impossible to recruit– we have a vacancy in our stores, but most importantly we cannot get appropriately skilled workshop staff and two positions have been vacant for a year.
Since the Covid 19 pandemic, many older workers (who may have the skills) have decided not to re-join the workforce despite the great contribution they have to offer, especially in the classic motoring arena. Talking to overseas colleagues it is apparent that it is an international problem.
Recent data from the Office of National Statistics reveals that while unemployment rates are falling, economic inactivity for those aged 50 to 64 has risen.
This rise reverses a long-term downward trend which started during the pandemic. For those who understand the value of skilled older workers in the classic car trade, however, it's cause for concern.
There is also generally a dearth of younger workers in the restoration business; there seems to be a reluctance to take on apprentices due to a perceived burden of red tape and legislation – and a lack of tradesmen to train them within the workplace. Those that have had placements with modern car manufacturers seem to be taught to 'plug it in to the computer, read the fault code, and replace the black box it tells you'.  Fortunately, the last few years has seen the development of some new skills-based training centres such as the Heritage Skills Academy, training 'Coachbuilding and Trim Technicians' and 'Vehicle Mechanical Technicians'.  Here at Somerford Mini our Coachbuilding apprentice is in his third year and is an absolute asset to the company.
Are skilled staff working elsewhere? For better pay and benefits?  
Pay is, as always, a thorny issue.  Employers (for other than very high-end marques) can't afford to pay their staff as much as they would like. Overheads are skyrocketing and components are routinely going up in price month-on-month. How much can a Mini restoration company realistically charge for labour per hour?  It just doesn't make sense if the cost of a restoration outstrips the value of the finished car by thousands of pounds.
So how do we tempt skilled staff back into the workshop?
Reduced hours? Employers will generally be prepared to accommodate sensible requests to ease the working week by allowing a shorter working day or reducing to 3 or 4 days per week.
Job satisfaction? Engineers that had been promoted and spent years in a supervisory or management role may relish 'getting back on their tools' – the sense of well-being for a job well done shouldn't be underestimated. 
And finally
Once all of those home DIY jobs have been completed – wouldn't it be nice to get out of the house and back into a workshop to join a team with all of the associated banter and camaraderie?  Hopefully these reasons might coax our missing workforce off the sofa (or out of the shed!) and back into the workshop where their skills are properly valued.
So if you live in Wiltshire and have practical experience of mechanical, coachbuilding, fabrication, or painting skills – do you want to work with us restoring classic Mini's?
We are an enthusiastic team of mixed ages who aim to drive the company (and a whole lot of Mini's) into the future to protect this classic marque. 
Please call 01249 721421 or email us at enquiries@somerfordmini.co.uk.
---
Back To News