Radiator top hoses for Triumph models TR2-TR4A have been something of an issue over the years, which British Motor Heritage (BMH) has now overcome by introducing a top quality replacement for the universal product made by Unipart in the 1970s.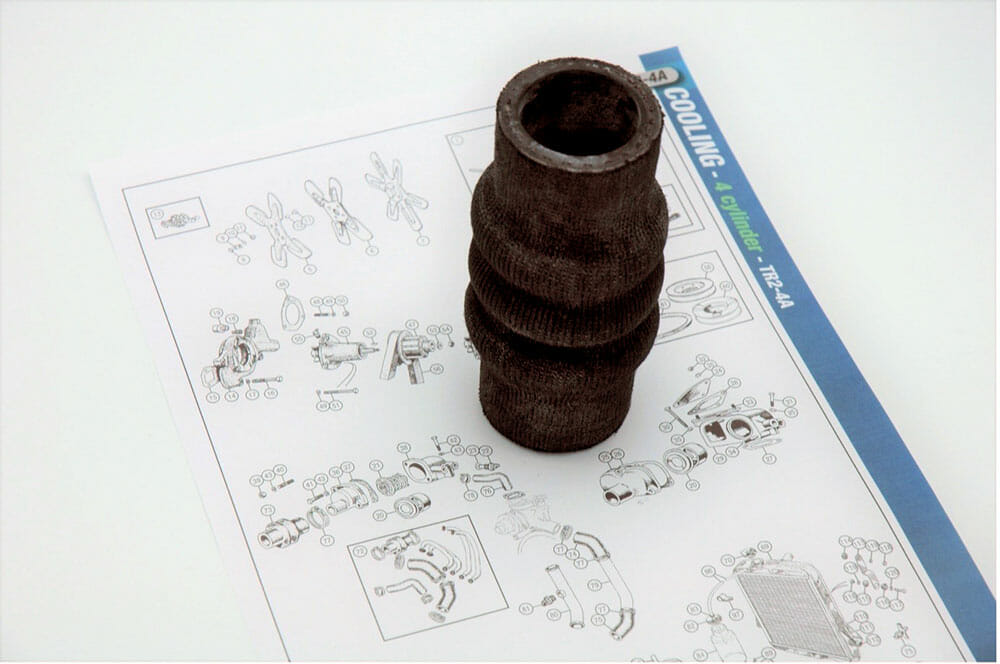 Visually and dimensionally correct but of higher quality than the original, the remanufactured item comprises a stockinette covering over a modern reinforced EPDM polymer hose.
Much effort was expended on the finish of the product, which required the resurrection of bygone techniques. The dimensions were taken directly from a period Triumph drawing and rare original hoses acquired for reference. Last but not least, a selection of pre-production samples were subjected to several months of testing by willing TR owners, during which thousands of trouble-free miles were accumulated.
Said BMH's Managing Director Graham Payne: "This is the first of a number of new products we will be launching for the benefit of our core market over the coming months. We are also in the process of investing significant sums in the refurbishment of our original BMC/Leyland tooling, some of which is now c.60 years old."
The new Triumph hose, Part No. GRH453, is available now from British Motor Heritage Approved Triumph Specialists everywhere.
---
Back To News