1000 UP, AND COUNTING!
We are proud to announce the production of our 1000th replacement E-Type bonnet.
A Series 1 example, it was completed yesterday (June 21) by the dedicated E-Type team of Steve Fry, Alan Stacey, Dave Jeffs and Tom Corfield, who between them can boast 71 years' service to BMH.
70 man-hours to construct!
Supplied exclusively to Jaguar Land Rover Classic, the bonnets are manufactured to original specification on the original Jaguar tooling. Each one comprises 82 individual parts and takes no less than 70 man-hours to construct.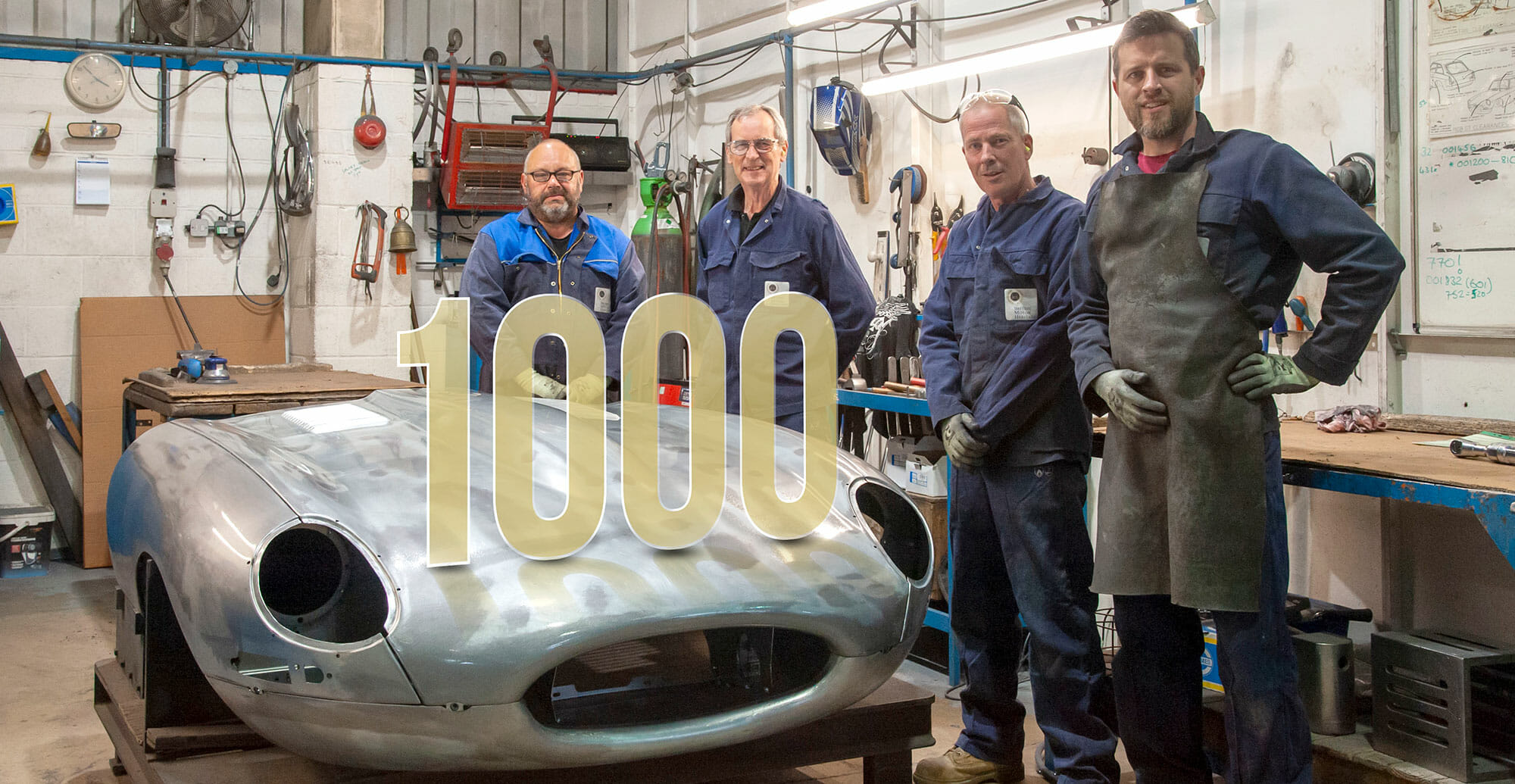 ---
Back To News