A sister company of British Motor Heritage, Tex Motor Accessories have been manufactured in England for over 50 years and are still being produced at our facility in Oxfordshire, many of the parts are still produced on the original tooling.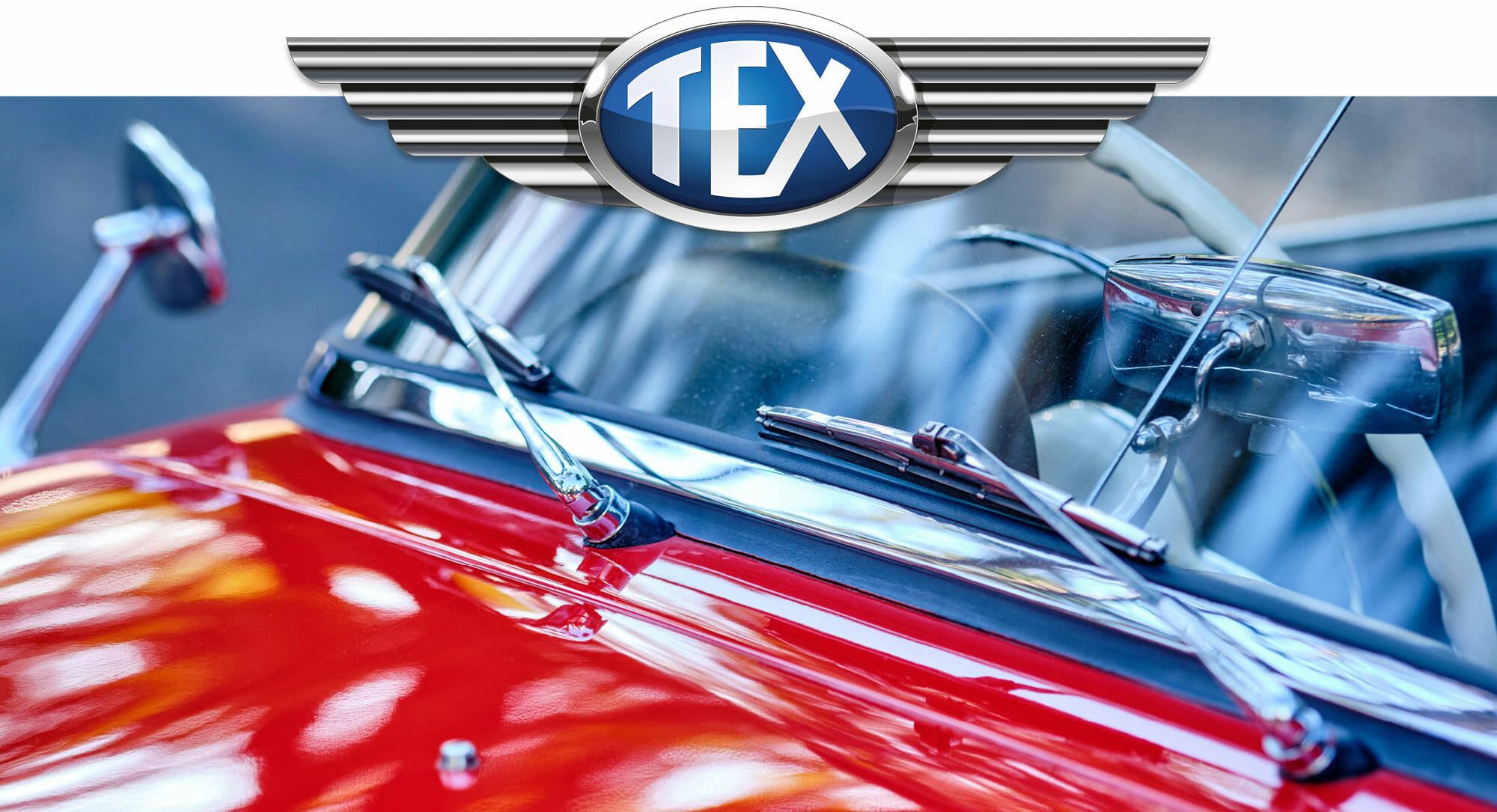 Using only the best quality steel and chrome parts the foundations of the range are Classic Mirrors and Stainless Steel wiper arms and blades – standard fit on most vehicles produced between the 1950's and 1980's.
Tex can also offer a bespoke wiper arm tailored to your specific length and angle of crank, so should be able to satisfy the wiper requirements for rarest of vehicles.
Tex are also major distributors of the Renovo car care product range (specialising in hood refurbishment) and Samco Silicone hose Kits.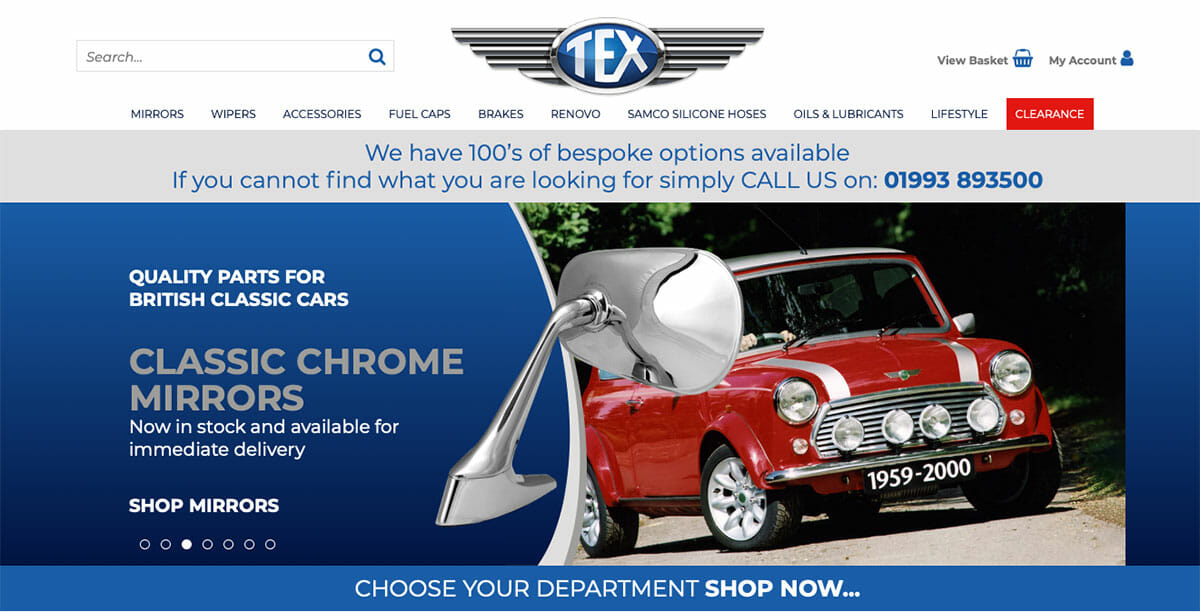 To view the full range visit www.texautomotive.com
Sign Up for Email Updates