Matt Shaw from Forresters, BMH's Patent and trade mark attorney, together with Ed James, presenter on Heart FM, were offered the chance to take part in the London to Brighton veteran car rally by the incredible team at the British Motor Museum.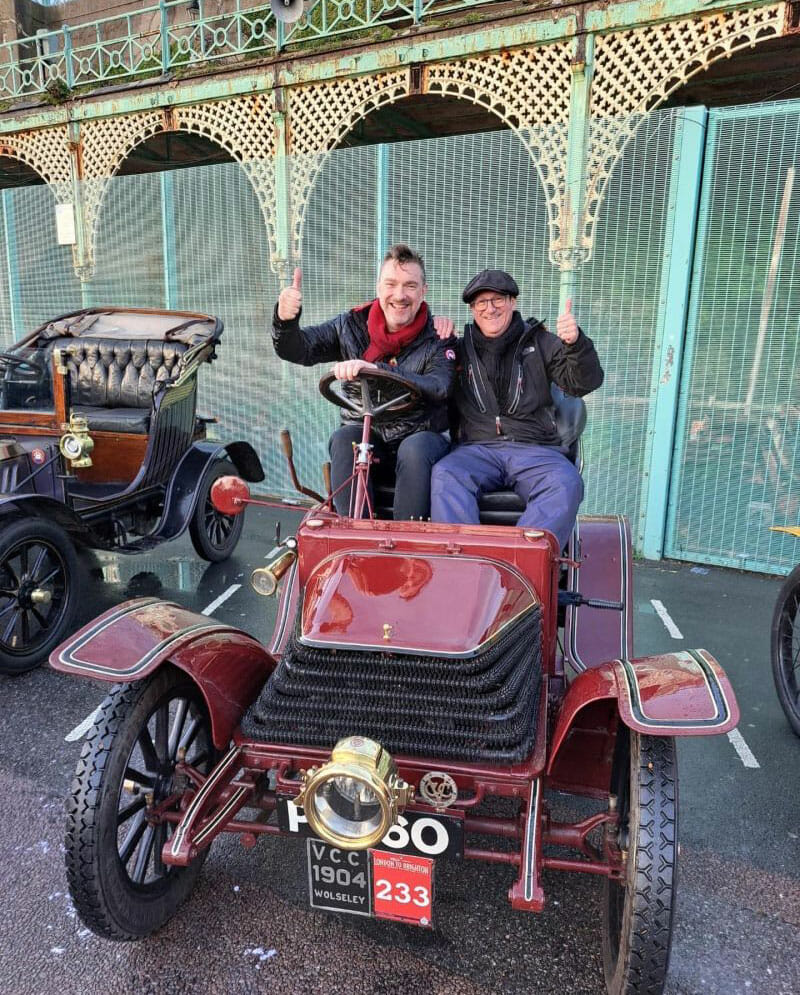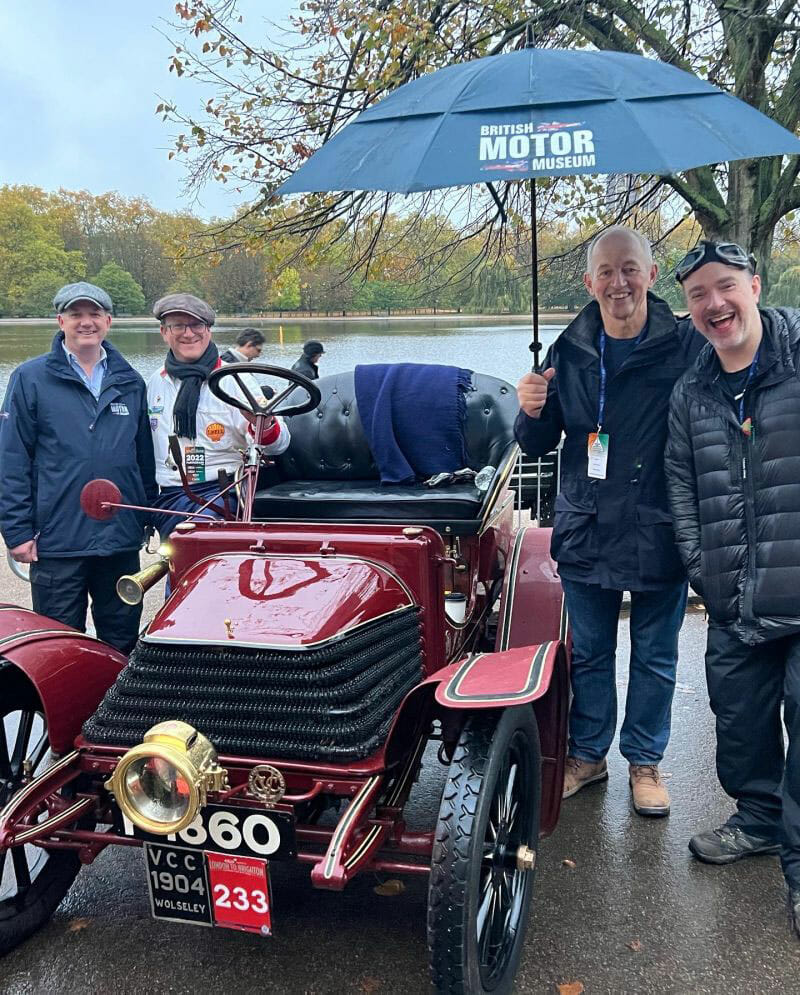 Ed said: "The timings didn't work.. I'd be getting to London at 1.30 am sunday morning and up a few short hours later at 5.30 to drive 6 hours to Brighton, then nearly 4 hours back home again. On paper it made no sense … but sometimes you just know you need to say yes.
Myself and co driver Matt Shaw from Forresters drove a 1904 Wolseley made in Birmingham. This rally has taken place every year since it's first incarnation in 1896 to celebrate to passing of the 'locomotives on the highways act' which liberalised motor vehicle law in the uk including the removal of a man with a red flag to walk in front of motorised vehicles! It's been help almost every year since.
It was cold, wet, hard work … but also one of the most incredible experiences I've ever had.
The fact we covered 60 miles in a car built 120 years ago is a triumph of Birmingham engineering… and a huge accolade to the team British Motor Museum who keep this and many other veteran cars in pristine condition. It's home to the largest collection of historic British cars in the world and is well worth a visit.
Here's to saying 'yes' and working with a team of experts!"
Matt added: "All sentiments duly echoed, Ed – what an absolutely amazing experience, and one that I'd do again, without a moment's hesitation. I don't think I've ever been so utterly drenched (we both learned that 'waterproof' clothing leaves a lot to be desired, when you're in a proper rainstorm…) and just when we thought the weather was clearing, after the half-way stop at Gatwick (and after a change into dry clothes), the heavens opened again… with another long stint to go.
So, 6.5 hours, 60 miles, one instance of getting lost, one near miss with a London bus, one temporary technical glitch and many many laughs and happy memories later, we trundled slowly into Brighton.
Utterly fantastic, and thank you so much to the brilliant team at the British Motor Museum (especially the mechanics, all of whom seem to be called Martin) for making it happen."
---
Back To News