Join us and celebrate the 60th Anniversary of the iconic MGB at The British Motor Museum, Gaydon on September 25th 2022

---
MGB60 presented by the MGB Register of the MG Car Club
in association with the MG Owners' Club
---

ENTRY FEE INCLUDES
Entry to the Museum and the Collections Centre which is the world's largest collection of historic British cars including many MGs of all types.
A star exhibit for the MGB fan is the cross sectioned MGB GT!
Not only will there be hundreds of your MGBs to look over in the car park, there will be a Timeline of all MGB models from 1962 to 2022 together with Significant Competition Cars and Models of interest.
BOOK YOUR TICKETS
For just the cost of our standard entry, you can enjoy the event and explore the Museum too. Event tickets cost just £14.50 per adult, £9 per child, £12.50 per concession and £40 for a family.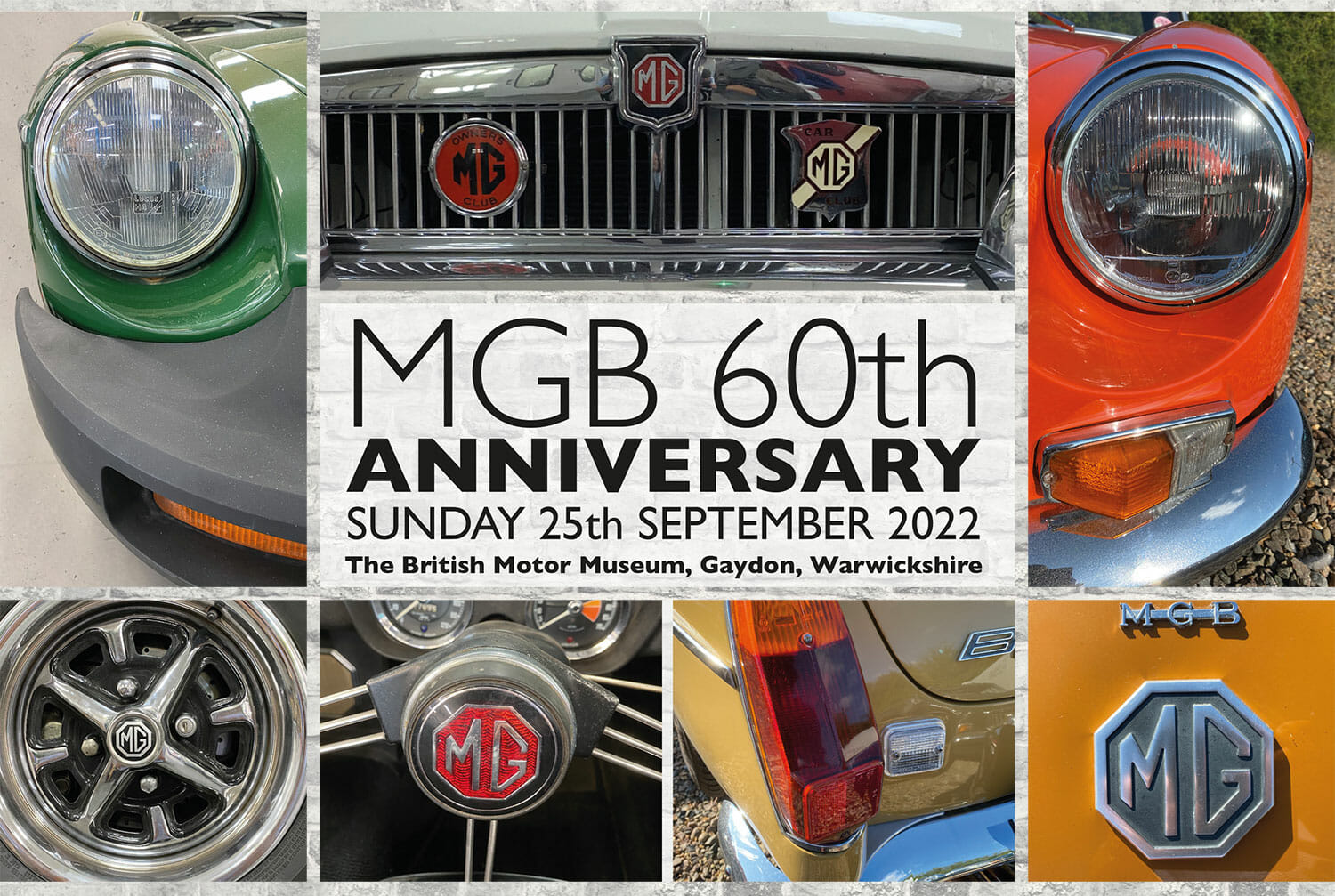 OTHER ATTRACTIONS
Club Stands, MGB60 Commemorative Museum Display, Entertainment, Sponsors Displays and Trade Stands.
Event Rally Plates and Regalia are available. Visit MGB60.com for details.
There is a picnic area and the Museum's Junction 12 Café serves meals and refreshments.
Look forward to seeing you
THE VENUE
The British Motor Museum boasts nearly 400 cars in its collection which span the classic, vintage and veteran eras. It is situated in the small village of Gaydon, Warwickshire, just off junction 12 of the M40. The Museum building is a spectacular piece of architecture with an art deco design, whilst the Collections Centre building is a modern contrast. Together they stand proudly in a beautifully landscaped setting of 65 acres, which rolls out onto the Warwickshire countryside.
---
Back To News